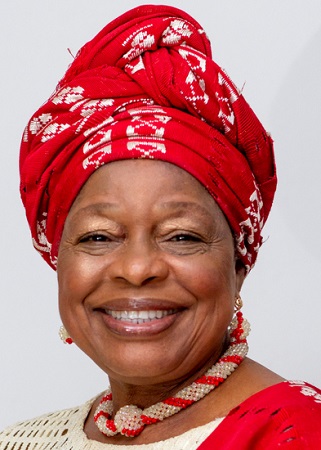 Title: WEPDN: Association to hold first AGM in November 2020
Date: Sun, November 22, 2020
---
The Association of Women Entrepreneurs and Professionals Development Network (WEBDN) will be holding its first Annual General Meeting (AGM), on November 21st to 22nd 2020 as salient issues behooving on the development of women in the network and how to move them forward in all ramifications even in this era of the "new normal" would be discussed.
The Global Convener of the Association, the Iyalode of Yoruba Land, Chief Mrs. Alaba Lawson is working with the executive team of the association to ensure that all hands are on deck for a successful AGM.
As a professional administrator she is beckoning on all women from all walks of life to be a part of this historic two-day event which will be graced by notable personalities and women doing valiantly in international spheres will be sharing their experiences and educating women on the way forward.
It promises to be impactful, and engaging as the women will be given the opportunity to network with one another for business and career growth and development.
The Chief Operating Officer of the Association MrsAffiong Israel Ibanga stated that WEPDN is not like any other association. She emphasized that the aim is to organize seminars, discussion groups, mentoring and public lectures for the general enlightenment of women entrepreneurs and professionals.
"Our mission is to strengthen women entrepreneurs and professionals through unreserved mentoring, capacity building and strategic alliance for our member's success in business and career growth", she said.
She further stated that "we envision a world in which women are thriving in various capacities, nurtured and empowered to reach their fullest potentials that contribute to economic growth".
WEPDN has inaugurated a Cooperative which is billed to meet the need of members in the area of business development and a key success to ensure the association walks the talk.
To organize seminars, discussion groups, mentoring and public lectures for the
general enlightenment of women entrepreneurs and professionals